Customers shopping for a new Honda or Toyota model can't help but visit your website—this is about the only way they know if a model is in stock. Yet it still holds true that the more time they spend on a page, the more likely they are to buy.
It's a fact that car shoppers spend more time on pages with video than without—the customer expects it. At VehiclesTEST we are finding that our in-depth Virtual Test Drives have a completion rate across the board of 62%, or about 3.5 minutes per video play.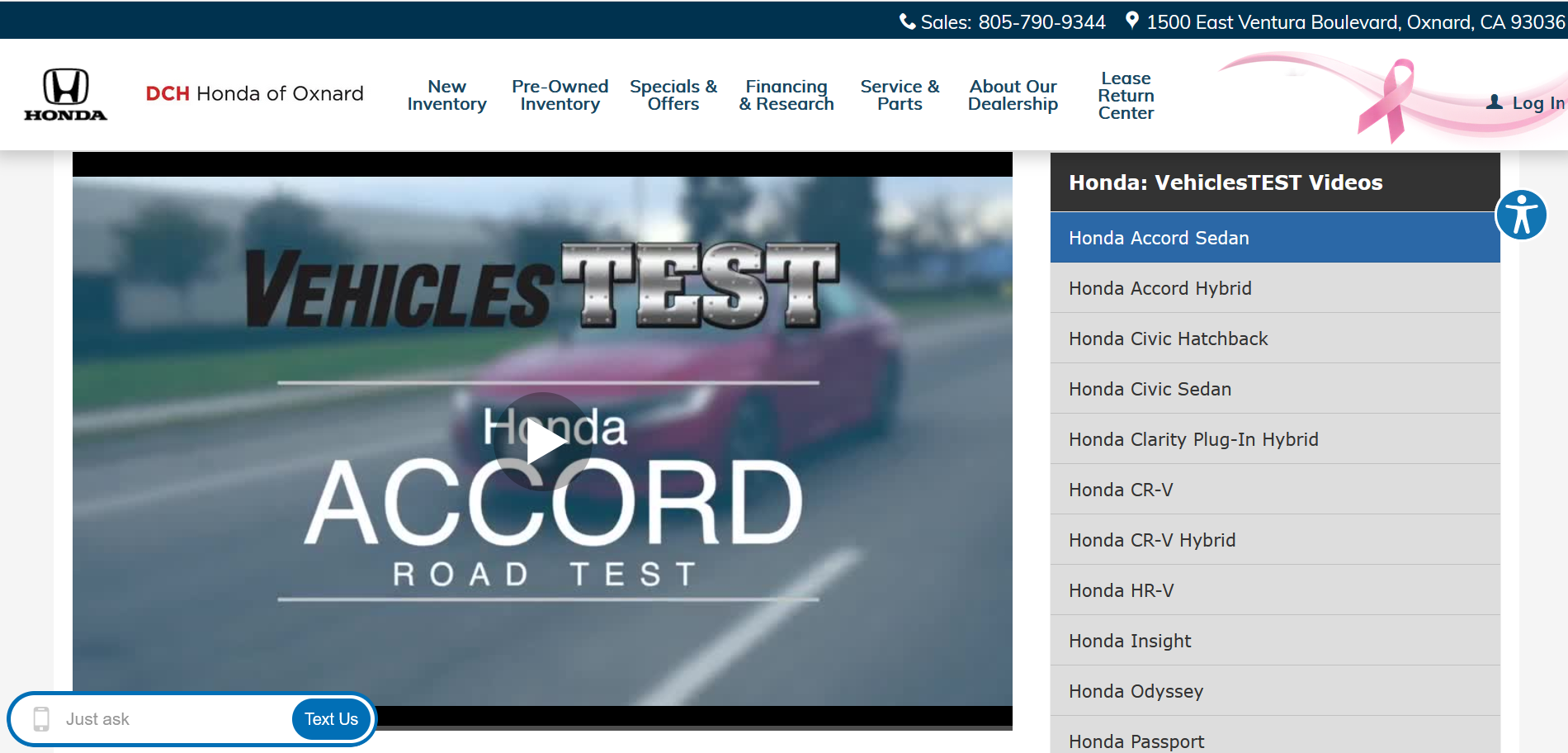 When you add video to your marketing, you give your salespeople an extra tool to use in emails. With a video, you can create a roundtrip from the customer's email right back to your website. VehiclesTEST's is able to do this easily with our Virtual Test Drive page, which is a dedicated page on a Honda or Toyota dealer's website.
The Virtual Test Drive page, like this example on DCH Honda of Oxnard, is a simple hyperlink that can be used in emails. When the customers want to watch a video from their phone, they click the link and it takes them to the dealer's website.
Car buyers are walking in to dealerships less, but shopping online more. Don't miss out on sales because you are not using this powerful shopping tool--video.
For more information on using video at your dealership, please reach out to Doug Thompson at VehiclesTEST.com (954-629-2242), or visit his calendar to set up a demo with him.