An online video marketing strategy for a dealership should mirror its physical strategy and assure that the right video content is getting in front of shoppers at the right time of the buying cycle.
This can be easily accomplished by adding a landing page to your website that provides a complete Video Experience,
containing all of the Why Buy videos that your shoppers will seek throughout the entire buying cycle, along with all the new model video test drives and Financing FAQs.
Displaying all of these videos in the same place on your landing page via itemized menu tabs, and making that landing page accessible from every drop down on your site's main navigation, allows you to seamlessly guide shoppers down the buying cycle.
Here's an example of what this tabbed video experience on your landing page might look like: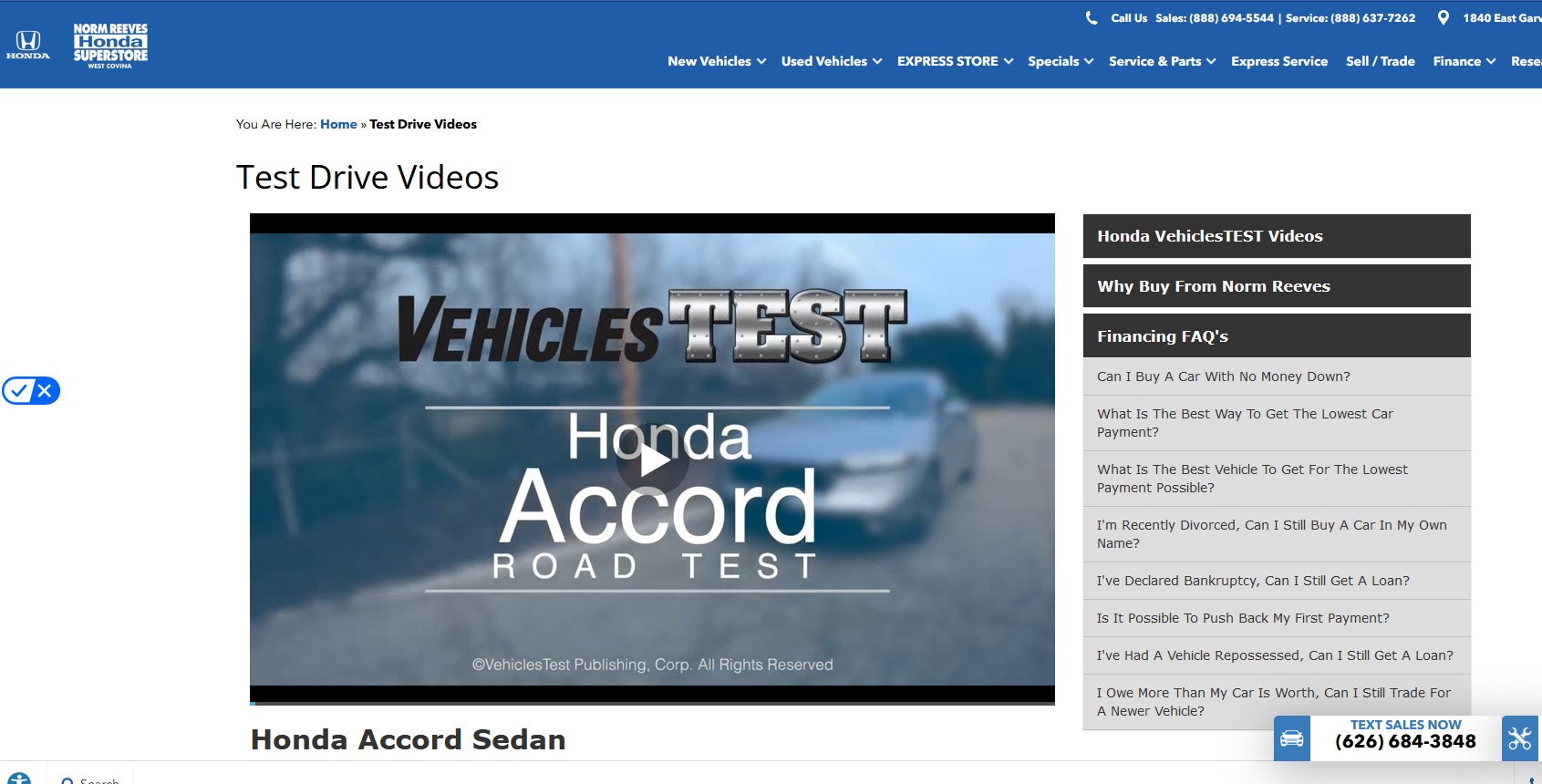 Tim James, the chief operating office at Flick Fusion, explains more in this blog,
about how an online marketing strategy should work with a dealership's physical marketing strategy.
If you would like to learn more about service videos and how to use them at your dealership, please reach out to Doug Thompson at VehiclesTEST.com (954-629-2242), or visit his calendar to set up a demo with him.