A common concern that customers have when considering buying an electric vehicle like a Toyota bZ4X is range anxiety. Range anxiety is the fear of running out of battery power before reaching the destination or a charging station. This fear can prevent customers from choosing an EV over a conventional gas-powered car, even if they are interested in the environmental and economic benefits of an EV.
For Toyota salespeople, a good way to help customers overcome range anxiety is by educating them about the features and benefits of the Toyota bZ4X, the brand's first mass-produced EV. The bZ4X is a compact crossover SUV that offers a spacious and practical interior, a sleek and futuristic design, and a range of advanced technologies that make driving an EV easy and enjoyable. For more on what makes the bZ4X so advanced, watch this VehiclesTEST Virtual Test Drive.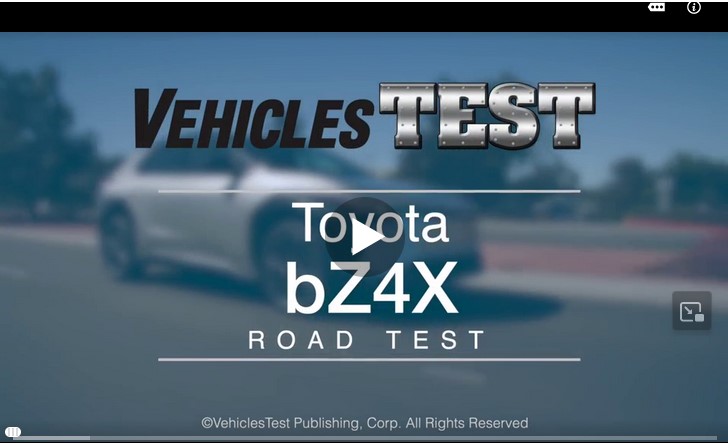 Here are some tips on how to address range anxiety with potential bZ4X buyers:
Range is how far the car can make it on a single charge without having to be plugged in and charged again. The battery range for the bZ4X is between 222 and 252 miles on one charge. Worried about not being able to keep up with charging your car and running out of range?
This is called EV range anxiety and we get it, but Toyota makes it simple to keep track of your charge levels AND find charging stations near you. You won't need to worry about being caught off-guard with a dead car – between the Toyota bZ4X's range and the vehicle's tools to keep track of it and find a charger, you're in good hands.
Show customers the available charging options. The bZ4X can be charged at home using a standard 120-volt outlet or a 240-volt outlet with an optional charger. It can also be charged at public charging stations using either a Level 2 charger or a DC fast charger. The bZ4X comes with three years of complimentary access to over 56,000 charging stations across the U.S., including over 31,000 DC fast chargers. Customers can use the Toyota app or the navigation system to locate and navigate to the nearest charging station.
Assure them of the reliability and durability of the bZ4X. The bZ4X is built on the e-TNGA platform, which is designed specifically for EVs and provides a solid foundation for outstanding driving performance, ride comfort, and stability. The bZ4X also comes with Toyota's standard warranty coverage, which includes eight years or 100,000 miles for the battery pack. Customers can trust that the bZ4X will deliver consistent and dependable performance for years to come.
By following these tips, you can help customers overcome range anxiety and see the value of owning a Toyota bZ4X. The bZ4X is not only a great EV, but also a great Toyota vehicle that offers quality, safety, and innovation.
If you would like to learn video car reviews and how to use them at your dealership, please reach out to Doug Thompson at VehiclesTEST.com (954-629-2242), or visit his calendar to set up a demo with him.