When someone is in the market for a new car, one of the first things they will likely do is research online. Increasingly, shoppers are relying on video to help find out what a vehicle offers and how it looks on the road.
For Honda and Toyota dealers, this is the perfect time to connect with car buyers who are already thinking about making a purchase. Even if they haven't yet heard of or considered your dealership, you can help them by providing video on your website and on your social media channels.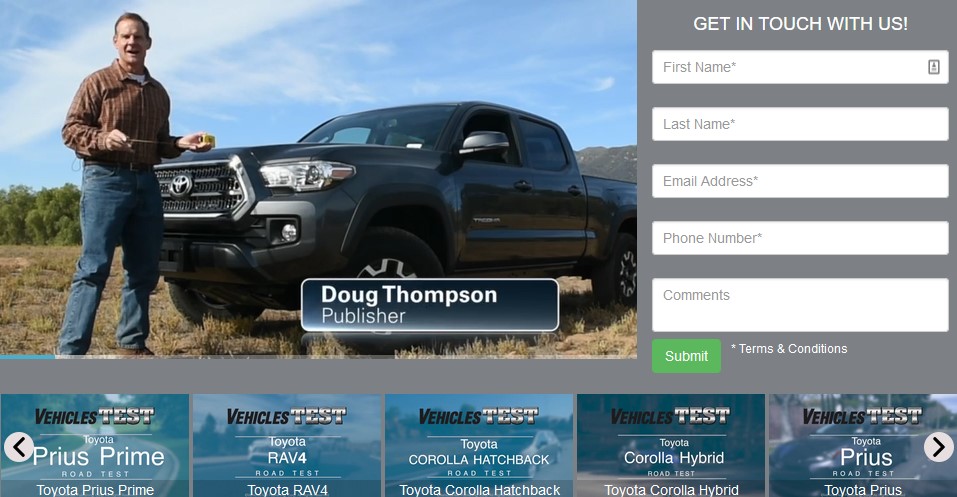 According to the latest study on the auto consumer journey, more than 50% of shoppers who used online video for research said that it allowed them to discover a vehicle they weren't previously considering.
In addition to aiding discovery, VehiclesTEST.com is also becoming more helpful as people research vehicles. Subscribing dealers to VehiclesTEST's Honda and Toyota Virtual Test Drives report that half of auto shoppers who turned to their online video while researching said it helped them learn more about vehicles they were considering.
Watch a Honda Virtual Test Drive
Watch a Toyota Virtual Test Drive
The sight, motion, and sound of video let Honda and Toyota customers experience a product in a way that few other mediums allow. VehiclesTEST videos enable shoppers to research and experience vehicles in new, more immersive ways. "It's helpful to really see someone test drive a new SUV and hear their opinions," one car shopper told a dealer last year.
If you would like to add our third-party Honda and Toyota Virtual Test Drives to your website, texts and emails, please reach out to Doug Thompson at VehiclesTEST.com (954-629-2242), or visit his calendar to set up a demo with him.