Honda and Toyota dealership marketing and internet managers are always scrambling for new video content ideas. Creating fresh videos with lots of interesting angles to make the assets go "viral" is a full-time job.
However, a dealerships website exists for the single reason of informing the potential Honda or Toyota buyer about their next purchase. The "car" is the star. Focus your energy on highlighting new and used vehicles with videos, and then if there is extra time or effort, building value-added videos about the dealerships staff, services and commitments.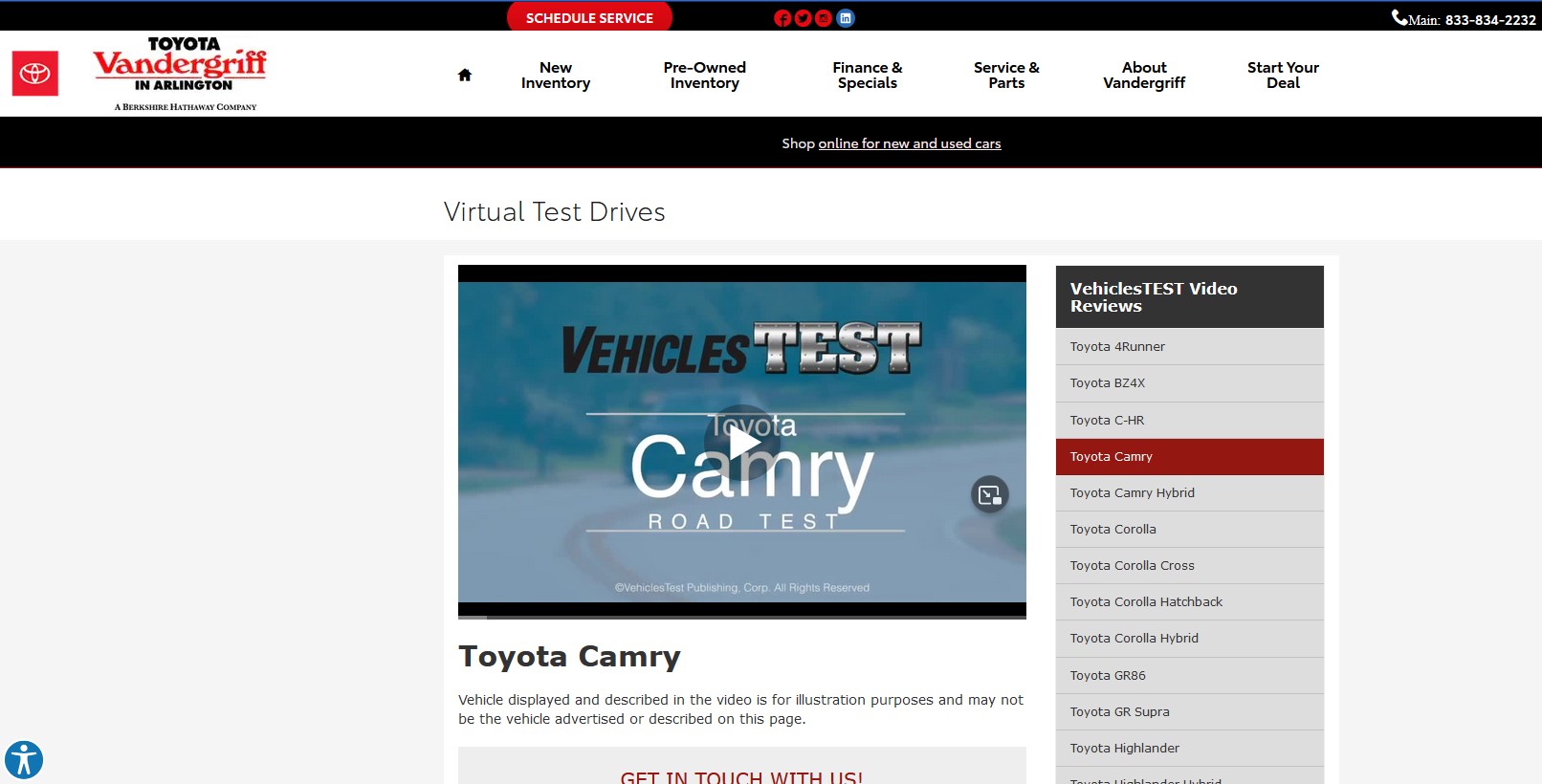 Google analytics show a 27% year-over-year growth in automotive watch time on YouTube from 2021 to 2022. Vehicle shoppers are using online videos, such as VehiclesTEST Virtual Test Drives, to aid shopping from home.
YouTube keeps people watching, but there are drawbacks. When someone is on YouTube, they stay on YouTube. Your Honda or Toyota dealership website can't compete with YouTube's power. So why not put all your video content on your website? Because that is where your customers are eventually going to convert to a sales lead.
The videos can be as short as 30 seconds or as long as 25 minutes or longer, if the video gives the customers what they are seeking. VehiclesTEST's Honda and Toyota video test drives average 5.5 minutes long.
VehiclesTEST's Honda and Toyota Virtual Test Drives deliver the info customers want.
VehiclesTEST Honda Video example on Honda of Toms River:
VehiclesTEST Toyota Video example on Vandergriff Toyota:
For more information on using video at your dealership, please reach out to Doug Thompson at VehiclesTEST.com (954-629-2242), or visit his calendar to set up a demo with him.