Audi Milwaukee has gained a massive following on the popular social media platform TikTok by showcasing unconventional videos. In a recent video story by Automotive News TV, AJ Harb, the store's general manager, believes the strategy will turn younger viewers into future customers.
Harb and his team say their TikTok videos have been watched millions of times. They can directly attribute two sales to their TikTok videos. Harb explains in the video that for one of the sales a customer's son actually saw one of the vehicles highlight on TikTok. The son then alerted the father that the model he wanted was available at Audi Milwaukee.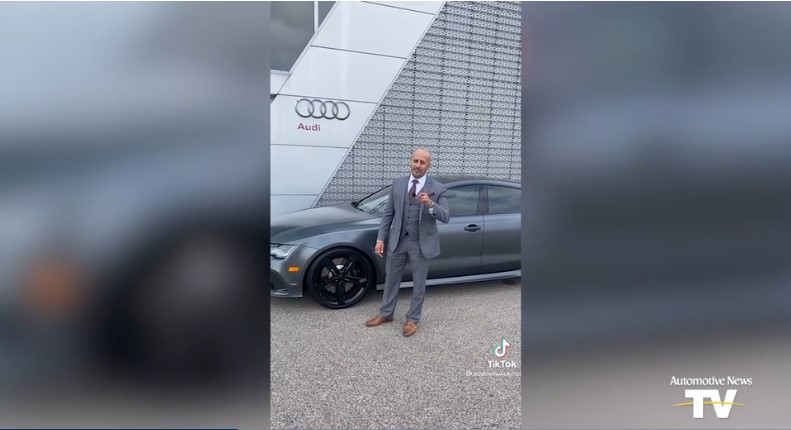 Use this link to video: https://www.autonews.com/video/video/how-audi-milwaukee-building-loyalty-entertaining-tiktok-videos
Video connects salespeople with leads and customers. For more information on using video at your dealership, please reach out to Doug Thompson at VehiclesTEST.com (954-629-2242), or visit his calendar to set up a demo with him.