To raise awareness for your certified pre-owned (CPO) vehicles program, try using videos to capture the attention of online car shoppers. Videos are a great way to highlight the value of these vehicles compared to the value of your regular, pre-owned inventory.
The average price for a new, non-luxury vehicle in November 2021 was $43,144, which is a record high, according to Kelley Blue Book. With prices like that, combined with limited inventory, many car shoppers are opting to purchase certified pre-owned (CPO) vehicles.
Here are a few recommendations from Brian Cox, the founder of FlickFusion, for using videos to market your CPO program. Cox wrote about how to use video to market your certified pre-owned vehicles in the April 2022 edition of F&I Showroom magazine. [Using Video to Market Your CPO Program - FlickFusion Video Marketing]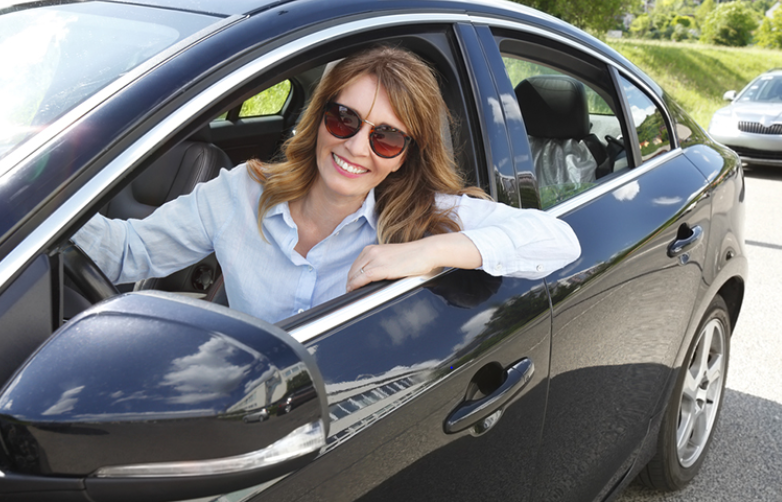 Inventory videos
When you create an inventory video for a CPO vehicle, it's important to mention right off the bat that the vehicle is certified, both in the video description and in the narration. List all of the reconditioning that was done, along with all the benefits that a consumer gets with a certified vehicle. Include graphics and text overlays that reinforce the benefits so a consumer can read what they are hearing.
CPO program video
Create a separate video that educates prospects about what a CPO program is. Include information such as how you select vehicles to be certified, the reconditioning that each vehicle goes through, the inspection list, the limited warranty that comes with the vehicle, and other benefits. The more transparent you can be about your CPO vehicles, the more confidence the consumer will feel. Every time you receive an Internet lead for a CPO vehicle, make sure the salesperson sends this video to the prospect in their initial response.
360-degree videos
Special cars warrant special merchandising efforts, and nothing sets apart a vehicle more than a 360-degree, interactive presentation. According to Omnivirt, 360-degree videos have an 85% completion rate, versus a 58% completion rate for regular videos.
Interactive video presentations don't have to be complicated to make. You can shoot them with a camera, much the same way you shoot regular inventory videos; or they can be created automatically from photos in your inventory feed.
F&I video
Every CPO vehicle comes with a limited warranty, but what are the upsell opportunities? Make a video about the F&I product options that are available exclusively for your CPO customers. Give customers their options in terms of upgrading their limited warranty to a vehicle service contract, or GAP products that will protect their investment in the event of a loss. Leverage the power of suggestion by highlighting the most popular add-on products that other people buy for their CPO vehicles.
Live-streaming vehicle walkarounds
When you get an inquiry on a CPO vehicle, set up an appointment for a live-streaming vehicle walkaround. This might require a little extra effort on behalf of your salespeople, but the effort is worth it for your premium CPO vehicles. Train your salespeople to sell the features and benefits of CPO vehicles, and have them show the consumer the stickers and inspection checklist that show the vehicle is certified.
Once you have your series of CPO videos, use them in multi-channel marketing campaigns to get the most exposure. Post them on your website, and make sure your CPO inventory videos get uploaded to third-party listing sites. Post the videos on all of your social media platforms and use them in email marketing campaigns.
Studies show that car shoppers are willing to pay substantially more for certified vehicles, versus non-certified vehicles. Many shoppers actively search for CPO vehicles, so the more you can merchandise and market these vehicles using video, the more active car shoppers you will attract.
For more information on using video at your dealership, please reach out to Doug Thompson at VehiclesTEST.com (954-629-2242) or visit his calendar to set up a demo with him.