Many Honda and Toyota dealers today have some type of value proposition content on their websites for customers. It typically appears in the form of an email template or written content on the website (your "About Us" page, for example).
While this option is better than nothing, it is not the most effective way to meet someone. Human beings are driven by their emotions. A value proposition presented through video holds a distinct advantage over written messages – the customer can see you. Humans communicate in various ways beyond speech, utilizing our eyes and ears to observe body language and facial expressions. These subtle cues greatly influence our perception of sincerity, sarcasm, honesty, or humor. Written content cannot effectively convey these aspects to customers. Considering that you cannot see or know who you will be meeting with these online leads, it is crucial to strive for the creation of the best value proposition video possible.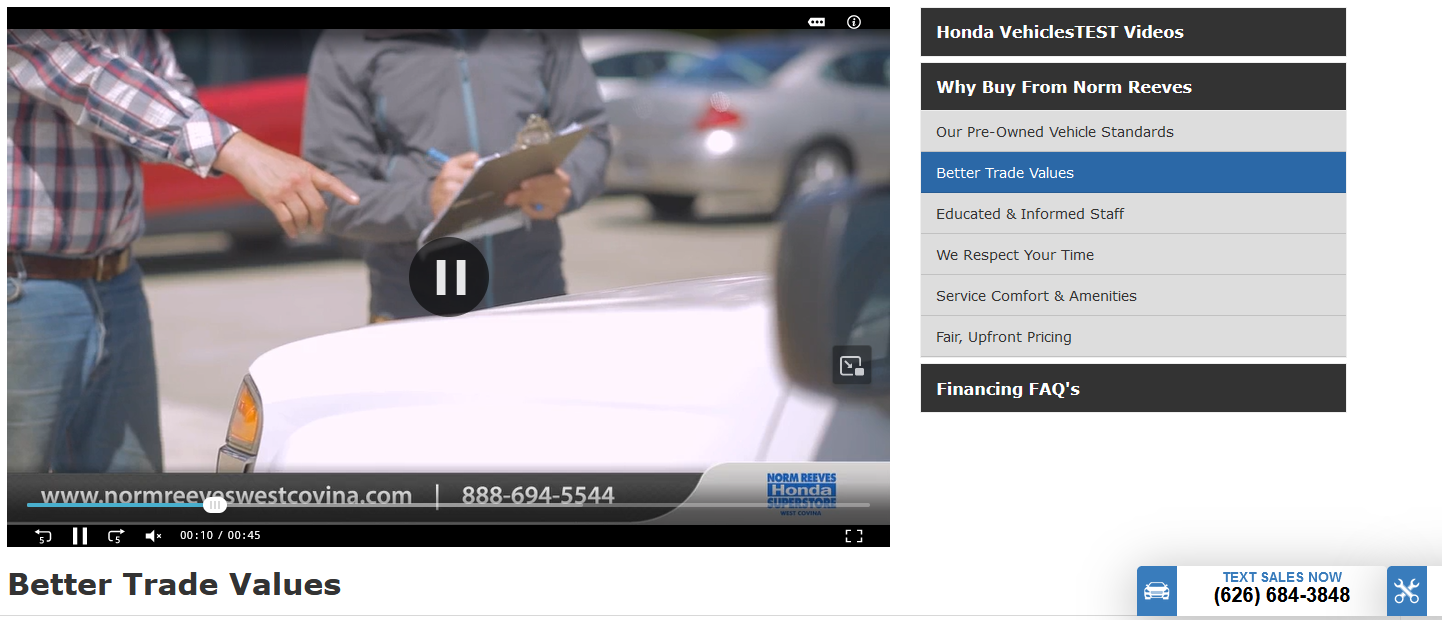 What exactly is a value proposition video? Here's an example on Norm Reeves Honda of West Covina, about Trade Values:
The answer to that question is quite simple. A value proposition video provides your dealership with the opportunity to persuade a customer to choose to do business with you. You may have heard the saying that in any interaction, someone is being sold. This situation is no exception. Your goal is to convince (sell) the customer that you are the right choice for them. When crafting a value proposition video, if you approach it as if you were tailoring the perfect elevator pitch, you will have a clearer understanding of what you should say.
That's one great way to deliver a dealership value proposition in a way the customer feels as if you are talking to them, and that it is not all about the dealership.
In the end, a value proposition video is not a commercial. It's your first opportunity to convince a prospective customer why they should choose your dealership over your competition. Then, you can follow up with informative third-party videos, like those from VehiclesTEST.com.
Let your customers take a Virtual Test Drive right on your site:
Honda Virtual Test Drives: https://www.hondaofoxnard.com/virtual-test-drive.htm
Toyota Virtual Test Drives: https://www.toyotaofdallas.com/virtual-test-drives.htm
For more information on using video at your dealership, please reach out to Doug Thompson at VehiclesTEST.com (954-629-2242) or visit his calendar to set up a demo with him.