Though the used car market is significantly larger than the new car market, they operate in tandem. A global shortage of computer chips has disrupted the new car market. This affected the used car market as you don't have people trading in their cars for new ones or ending their car leases as before. Dealerships are paying thousands over market value for cars just to have vehicles on their lots.
While dealerships allow customers to order a new vehicle from the factory, very few are interested in waiting a few months for their vehicles to arrive. Most customers would like to walk into the dealership, get a feel for the vehicle, test drive and most likely drive out with the car of their choice. Inventory shortages mean that the customer is unable to see the vehicle or do a test drive. So, how do you sell the "invisible car"? The answer is video.
Below is a Virtual Test Drive page that has every new model Toyota for customers to experience. Check it out on Northridge Toyota's website: https://www.northridgetoyota.com/test-drive-videos/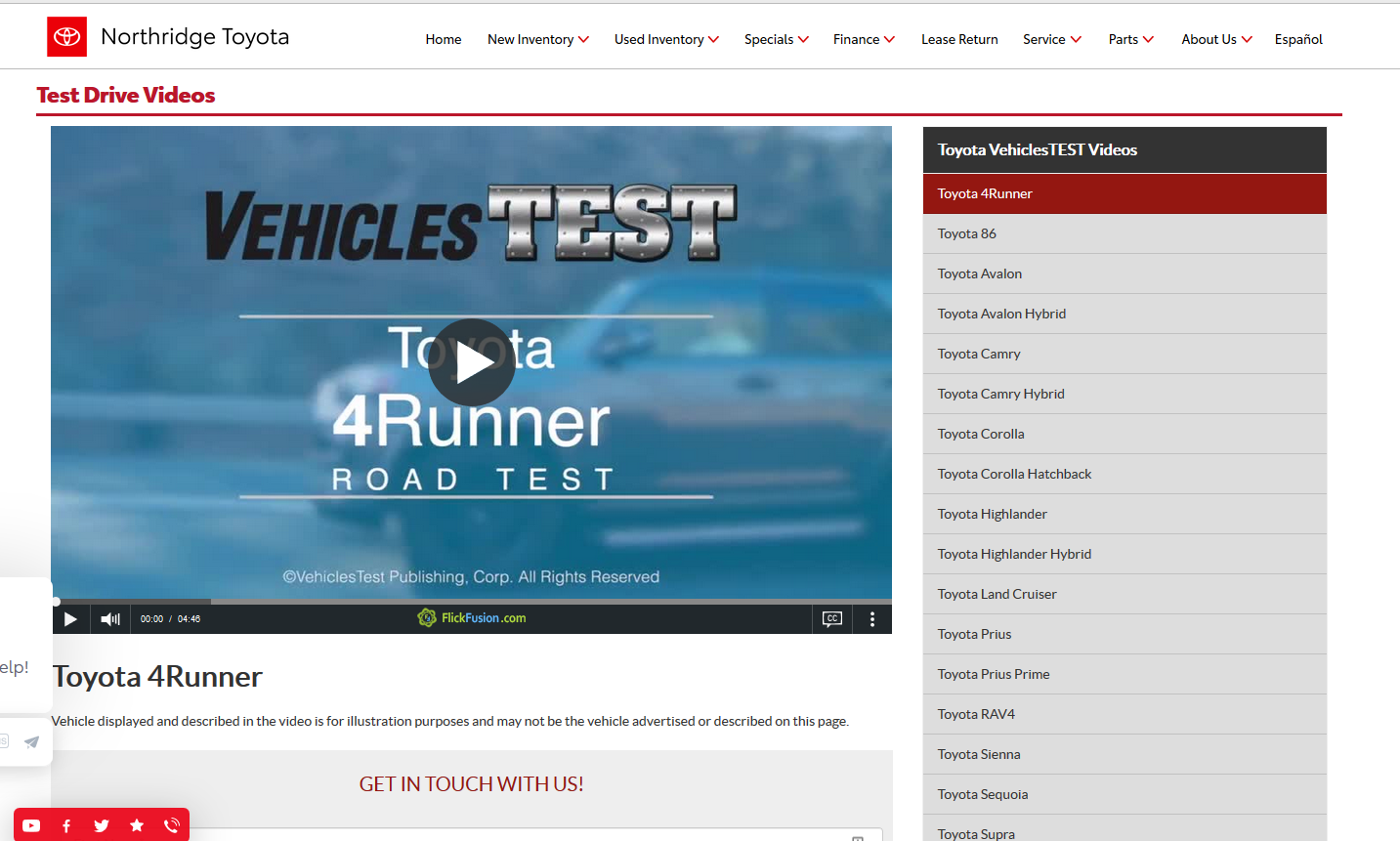 Rather than turning away a customer because you don't have a vehicle for them, why not use the inventory you have to sell them on the fact they can build their dream car? Show them an existing vehicle to help sell them on all the options and features they could have. Have detailed video reviews of the vehicle on the dealership website.
With VehiclesTEST's new model Honda and Toyota video road tests, your customers can take a virtual test drive of any model they are interested in. The reviews are detailed and informative.
Watch any Honda video review on Metro Honda website: https://www.mymetrohonda.com/test-drive-videos/
Watch any Toyota video review on Toyota of Dallas' website: https://www.toyotaofdallas.com/virtual-test-drives.htm
When a customer inquires about a new vehicle that is not on your lot yet, create personalized vehicle walk around videos of existing vehicles. Create a unique experience by showing many features of the existing vehicle including its value. Introduce the new vehicle and explain any new features that may benefit the buyer in their decision. You may even end up selling the existing vehicle you did a walk around.
Video is one of the best tools to engage customers. Use it to sell what you have on your lot. Video transfers more information in a short amount of time. Video is an interesting medium to personalize and humanize the content. Use the video to tell a story about how a customer can own their dream car and you could find that for them. Videos communicate your message and provide future customers with the information they are looking for very effectively. If the potential customer trusts you they may even end up buying the vehicle that is in your inventory.
If you would like to add VehiclesTEST's third-party Honda and Toyota Virtual Test Drives to your website and emails, please reach out to Doug Thompson at 954-629-2242.